Refarmed team's combined global pharmaceutical experience comes from a fully integrated and multi-service organization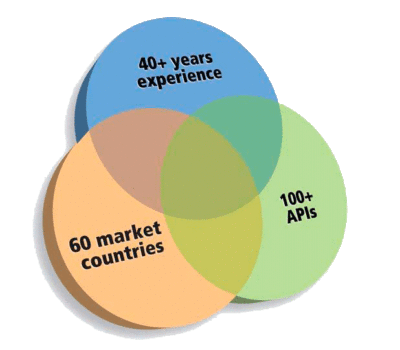 Strategically located manufacturing facilities and branch offices
Represented in 60 different markets in over 100 APIs
Extensive coverage of the major therapeutic areas
Proven track record in documentation preparation
Partner support with reliable registration dossiers
BES expertise complemented by strategic CRO alliance
FOCUS
Refarmed's greatest asset is the accumulated experience and professional know-how of its management team to exploit synergies and create opportunities.
The team's collective knowledge of and familiarity with the global pharmaceutical network puts them in a position to offer comprehensive assistance and to build long-term partnerships.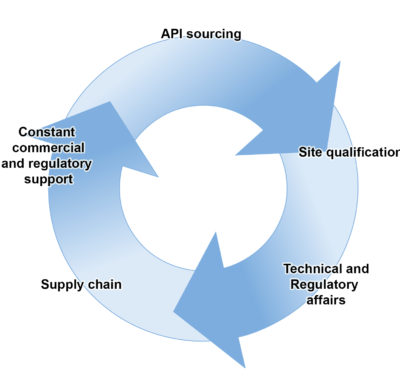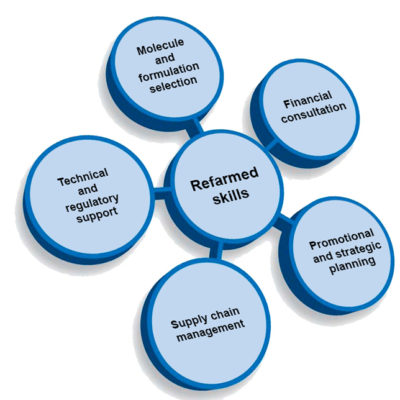 PRESENCE
Refarmed deals with over 100 different APIs that are marketed in 60 different countries from Asia to Latin America. Our more than 40 years presence and expertise in APIs give us a vast network through which we monitor the latest market developments and technological advances. Many recent 'blockbuster' generic products have been launched by our global partners thanks to our competence and support.
Refarmed covers all major therapeutic areas and provides market and regulatory support with a proven track record in documentation preparation including DMFs, USDMFs, JPMFs CTDs and CEP. Our GDP certification further demonstrates that we consistently aim for and ensure quality and good distributive practices in all our services. An additional value we offer to our clients is the qualification of suppliers and service providers to guarantee quality throughout the whole supply chain.